About SWEEP
SWEEP is the result of a collaboration between three research institutions – the University of Exeter, the University of Plymouth and Plymouth Marine Laboratory – working together with a large group (300+) of highly engaged business, policy and community partners.



Through SWEEP, an holistic, systems-based approach has been implemented, primarily across the South West region of the UK; Devon, Cornwall and the Isles of Scilly. This approach was adopted across a wide range of Natural Capital sectors and environments.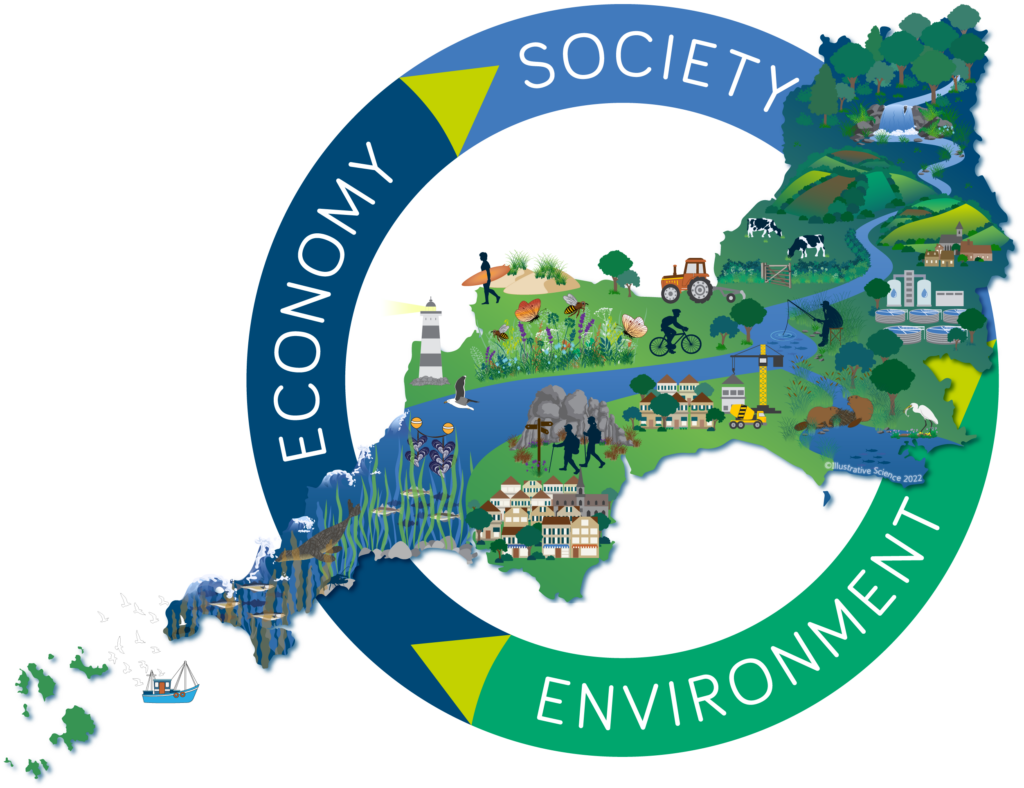 SWEEP has transformed environment-led decision making in the South West region and beyond; supporting decision-makers to adopt a Natural Capital Approach to investments and policy through the development of bespoke guidance, decision support and mapping tools. Ultimately, this enables a more resilient and enhanced natural environment, producing gains for business, government, and society.
---
A webinar was given to the Ecosystems Services Knowledge Network sharing the SWEEP story and its findings in May 2023 – see recording here.
---