Marine Natural Capital
SWEEP has pioneered marine Natural Capital Approaches to enable a new way of considering, valuing and managing the marine environment in the South West and beyond.
We have collaborated with multiple partners in the South West of the UK, to co-create innovative tools and approaches that are changing the way the marine environment is managed. Some of the impacts of this work are illustrated below (download here).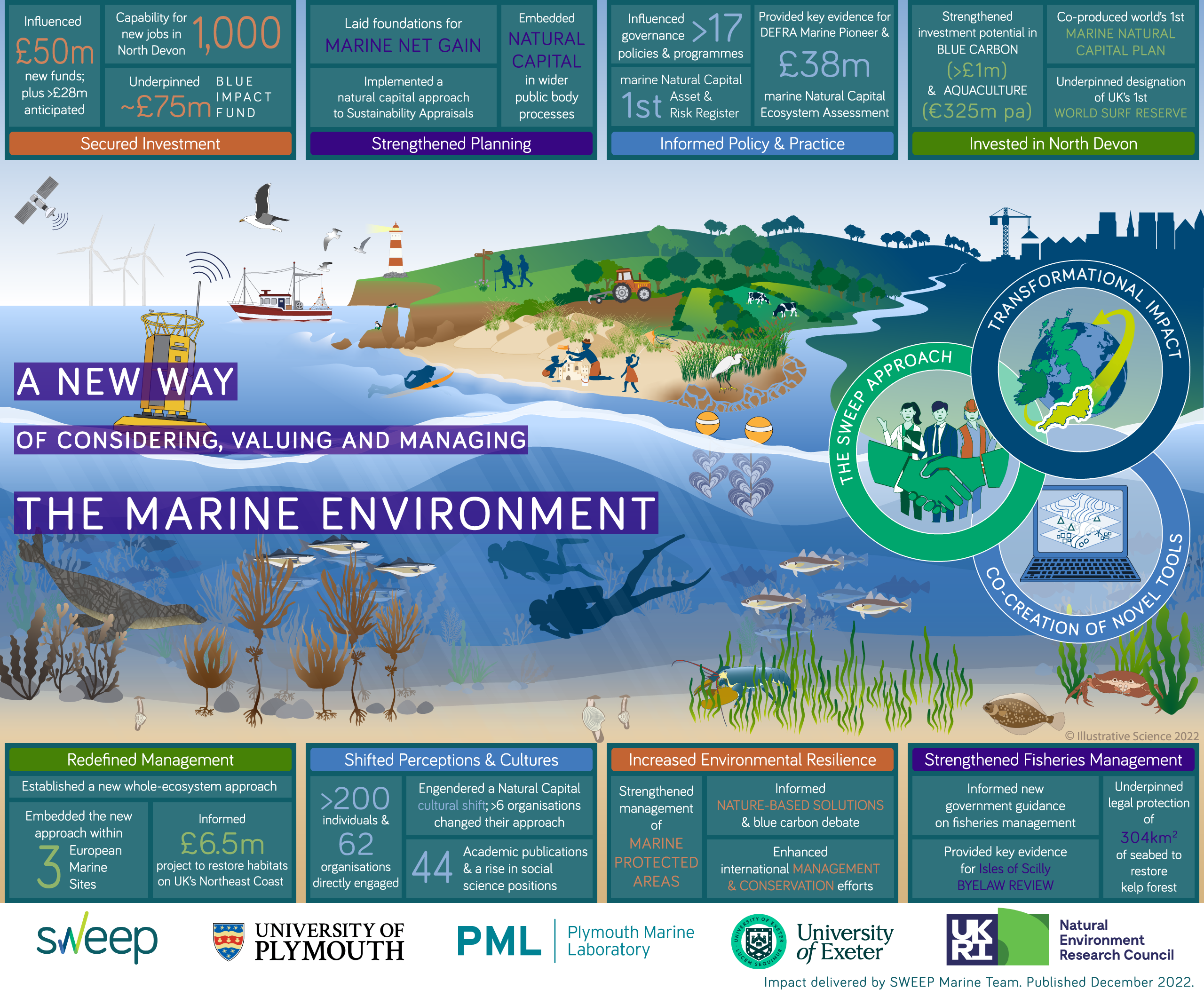 ---
More information can be found on the following project pages: