Boosting business and protecting the coast through improved bespoke, localised forecasting
UK wide & South Africa
2020-2022
Project Code: 001B/C/D/SAWS
Drawing on the success of the SWEEP Operational Wave and Water Level (OWWL) model developed for the Environment Agency, we have developed a suite of additional bespoke, localised OWWL models for a variety of wider partners. The following information highlights the benefits being delivered, both for the public and private sector.   
Project team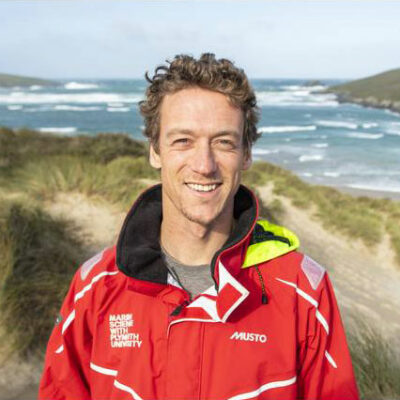 Kit Stokes
Impact Fellow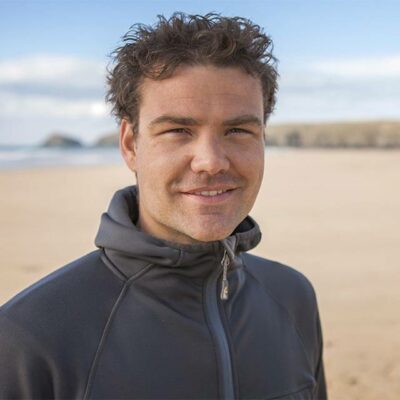 Tim Poate
Impact Fellow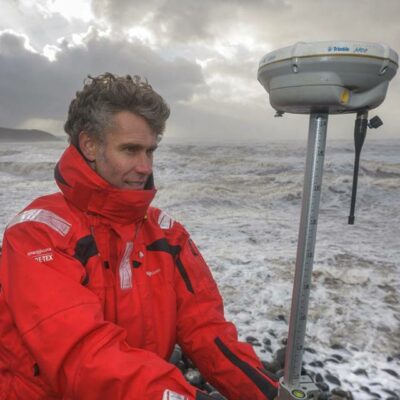 Gerd Masselink
Academic Lead

Why it matters
SWEEP's localised OWWL models have been used to tackle a variety of issues:
South Wales coastal flooding is a significant problem, with an estimated >44,000 dwellings being at risk. The Welsh Coastal Monitoring Centre is developing a strategic approach to coastal monitoring as part of the National Strategy for Flood and Coastal Erosion Risk Management. It aims to identify the most vulnerable coastline locations and strengthen management strategies through more robust risk based-decision making, underpinned by greater scientific evidence.
Offshore Shellfish Ltd in Lyme Bay, Devon, is the UK's largest offshore rope cultured mussel farm. The production of mussels offers an environmentally-friendly, sustainable source of high quality seafood that also contributes important natural capital services such as carbon capture and wildlife protection.

The mussel farms in Lyme Bay are frequently exposed to high wind and waves; conditions that limit the proximity of vessels alongside the suspended ropes of mussels that are easily dislodged. This can limit business operations, impacting on profit and loss, so accurately predicting these conditions is vital to making correct 'go/no-go' decisions for vessels heading out to the farm.
Bombora Wave Energy, is one of only a small number of companies in the UK still actively developing Wave Energy Converters (WECs). Since 2018 it has been constructing the world's first, full-scale flexible membrane style WEC in Pembrokeshire, Wales, and the first WEC ever to be deployed in the SW of the UK. Achieving proof of concept will lead to a significant breakthrough, and investment opportunity. With four enormous flexible membranes, worth over £200k each, Bombora's WEC is susceptible to costly damage during high sea states.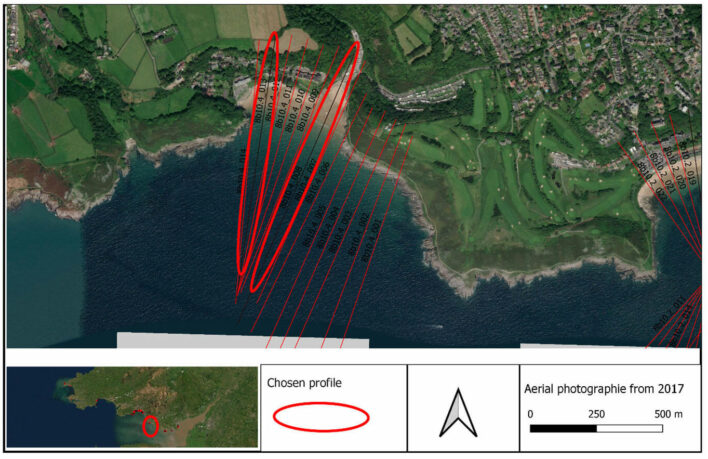 Partners
I use the SWEEP OWWL forecast frequently and find it valuable not only for corroborating other sources, but sometimes serving as the best early warning system for hazardous wave and water conditions. This will have a significant impact on improving preparedness for big flood events.

John Buttivant, Severn Estuary Coastal Group
What we did
South Wales coastal flooding – Working in close collaboration with the Welsh Coastal Monitoring Centre (WCMC), and wider beneficiaries such as Natural Resources Wales and local South Wales coastal authorities, we collated a new database of 30 coastal profiles, topographic data and sea-defence information for South Wales. This was used to feed a new bespoke version of the OWWL model that automatically generated daily wave overtopping forecasts for different areas along the South Wales coastline, at a greater precision (1 km resolution) than previously available. Alongside project partners, the team disseminated information and access to the OWWL model and forecasts, delivering direct training and support in their use, before monitoring and evaluating the usefulness, uptake and impact through partner interviews and feedback.
Offshore Shellfish (OSF) – we developed a bespoke OWWL model to provide predictions of more nuanced sea conditions. This included automated, bespoke, co-designed high-resolution (1 km) forecasts of sea conditions most problematic to OSF's operations, as well as a monitoring system to evaluate the use and value of the forecasts.
Bombora Wave Energy – we developed a bespoke OWWL model for Bombora's deployment site driven by Copernicus Marine Environment Monitoring Service (CMEMS) data, operating independently in forecast mode and fully calibrated and validated. We also provided daily forecast reports on hydrodynamic parameters, generated and delivered automatically to Bombora and including wave height, wave power thresholds and alerts.
Impacts & benefits
South Wales coastal flooding – Innovative knowledge and capacity training, and awareness raising, has been delivered for >80 beneficiaries, resulting in more collaborative and effective ways of working in relation to tackling coastal flooding management. OWWL forms a key part of WCMC's suite of innovative science-based coastal monitoring tools, which has enabled the centre to demonstrate the value of its work and secure further funding. We also contributed to WCMC successfully leveraging £300k over 5-years to extend its work, supporting 2 FTE jobs and employment contracts for >5 survey companies pa.
Offshore Shellfish -The key impact of this work has been the invaluable learning about the processes and resources required to effectively transfer this type of cutting-edge academic know-how into real-world solutions. This has strengthened the team's wider OWWL work.
Bombora Wave Energy – Due to delays in Bombora's WEC deployment, much of the expected impact has yet to be evidenced, but is still anticipated. We have provided new information, knowledge and capacity building. SWEEP's bespoke OWWL model is providing more site-specific, localised, higher spatial resolution forecasts for the deployment site than was previously available to Bombora. This data forms a key component of the approach to accurately and timely predict, and respond, to wave conditions that will be critical for the WEC success.
The real benefit of SWEEP's work is the cost savings by helping to prevent wave damage to this £20m machine. We can't get that wrong – even if one membrane ruptures, we have to replace the cell module, and if all four membranes are lost, the project will have no value at all. So stopping damage in the first place is really key.

Peter Arnold, Bombora Wave Power
Looking to the future
National Resources Wales are interested in working with the SWEEP team to explore the value OWWL forecasts provide from more localised, dynamic beach profiles, and using this to better understand the accuracy and validity of their existing system. This could potentially contribute to a national review of coastal forecasting.
Greater and wider benefit from OWWL is expected following further extreme storm events that most effectively demonstrate its value. In the meantime, a growing number of stakeholders are benefitting from SWEEP-OWWL forecasts.
Offshore Shellfish are keen to continue collaborating with the SWEEP team to refine the OWWL forecasts and enable more consistent operational 'go'/'no-go' decisions on whether to go to sea for mussel harvest. It is anticipated this will result in more productive days at sea leading to increased sales, reduced costs from fewer wasted journeys, improved safety for workers and more accurate assessment of locations suitable for new offshore mussel farms.
Learning from this project has already strengthened other OWWL projects, demand for which, continues to increase. The OWWL model data feed has been switched to the more stable Copernicus Marine data (CMEMS) and improvements have been made to ensure more effective co-creation, delivery and embedding of localised OWWL forecasts within partner organisations.