Maximising environmental benefits of South West seaweed farming potential
Project Code: Seaweed
SWEEP PhD student Sophie Corrigan is delivering significant benefits for industry partners, and is informing UK policy and best practice around seaweed farming. This aquaculture PhD project aims to assess the ecological impacts of seaweed farming for fish species of commercial and conservation importance while working closely with farmers to develop sustainable, ecosystem approaches to this emerging UK aquaculture sector.
Project team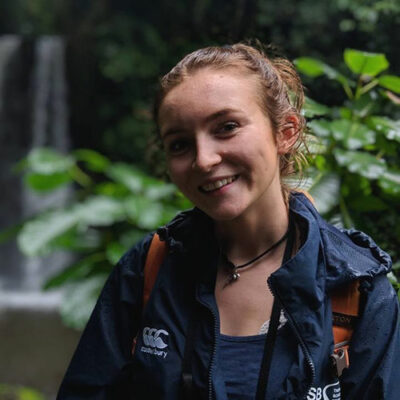 Sophie Corrigan
PhD Student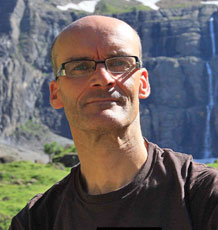 Charles Tyler
Academic Lead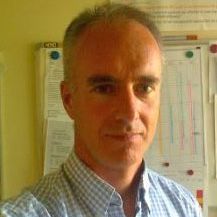 Ross Brown
Impact Fellow
Why it matters
Seaweed cultivation is an emerging, highly profitable industry, with the potential to boost food and energy security, and biodiversity. As the UK Government and Seafood Industry sets to grow the sector, quantifying wider ecosystem services, alongside food production, will further support the case for sustainable aquaculture production.
Partners
We recognise that aquaculture, in particular algae aquaculture, is a relatively novel industry in England and therefore there are a number of knowledge gaps.

Abbey Pennington, Marine Management Organisation
What we did
Using novel camera techniques to monitor fish species of conservation and commercial importance, Sophie is evaluating habitat provisioning by seaweed (and shellfish) aquaculture installations, to determine the extent to which farms provide ecological stepping stones for Marine Protected Area networks and fish nursery areas.  
Sophie works closely with her four partner organisation funders – the Marine Biological Association (MBA), the Centre for Environment Fisheries and Aquaculture Services (CEFAS), the Fishmonger's Charitable Trust and the Cornish Seaweed Company – and other key business partners including BIOME Algae and Westcountry Mussels of Fowey building and maintaining strong working relationships, and exchanging new knowledge to benefit their operations. Sophie's ongoing environmental surveys are conducted on BIOME Algae's farm.
Impacts & benefits
Sophie's work directly benefits the operations and profits of the seaweed farming businesses she works with. This also helps to advance the UK and European seaweed farming industry as a whole.  
Informing best policy and practice – She is a lead contributor to Natural England's commissioned report on the potential environmental effects of seaweed farming. Further, Sophie has published the first comprehensive review, and novel recommendations, for monitoring the potential habitat provisioning by global seaweed farming in Reviews in Aquaculture. She has also enhanced their knowledge on the environmental impacts of seaweed farming to inform their licencing process. 
Securing funding for industry development – Sophie's work has directly contributed to BIOME Algae securing £25k funding from Devon Environment Fund, which will extend its seaweed farming business, making it competitive in the European marketplace.    Influencing thinking and enhancing operational procedures at the Cornish Seaweed Company (CSC) – to ensure optimal growth, harvesting and profits.  Sophie works closely with CSC to maximise their biodiversity value and crop yields, while minimising biofouling which ruins crops and introduces allergen risks into products. She has been investigating biodiversity development at the farm over and beyond the growing season and trialling new partial harvest techniques with the farmers.
Wider stakeholder benefits – Westcountry Mussels of Fowey Ltd., who hosts CSC and BIOME Algae, is also benefiting from Sophie's research on the environmental benefits of integrating seaweed and shellfish farming. 
 Working with Sophie and the University of Exeter ensures that BIOME Algae delivers positive environmental benefits and can continue to grow as a sustainable independent business, providing robust evidence to licencing bodies.  

Angela Mead, BIOME Algae
Looking to the future
There is a great potential for wider impact from Sophie's work going forward as her papers and research are distributed and used more widely amongst other stakeholders (in academia, business, Government policy and public outreach work) not only in the South West, but in the UK and beyond.